Once a year a really mixed bag of motorcycles gather at the Walkerville showground's for "Stof Skop". What transpires is a classic "run what you brung" day of dirt oval flat track racing. Various classes are formulated with no real guidelines for what bike should be in what class. Only when you line up for the start of your race do you know what you are up against.
The start line itself is a line of string pulled across the track to which are attached panties and bloomers of all shapes and sizes. Two weights trigger the yanking of the whole caboodle sky wards and the action begins. There was a demonstration by pukka speedway bikes to gee everyone up for the event. The rip snorting methanol fuelled beasts launched with a cacophony of potent single cylinder high compression music. Pitched sideways and spewing dirt and dust the effect was spectacular. With the heady scent of dust and methanol hanging in the air the days racing commenced.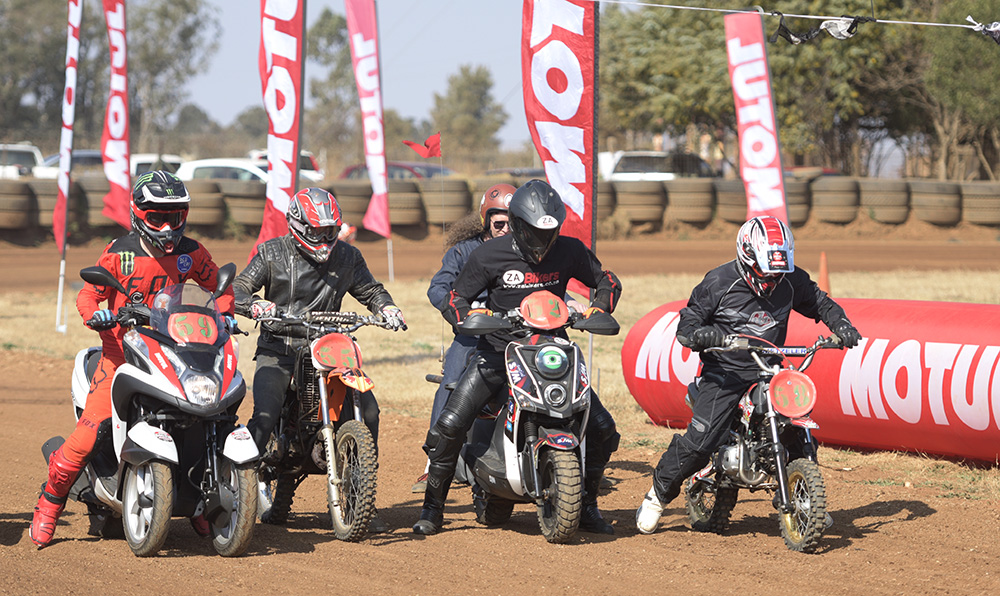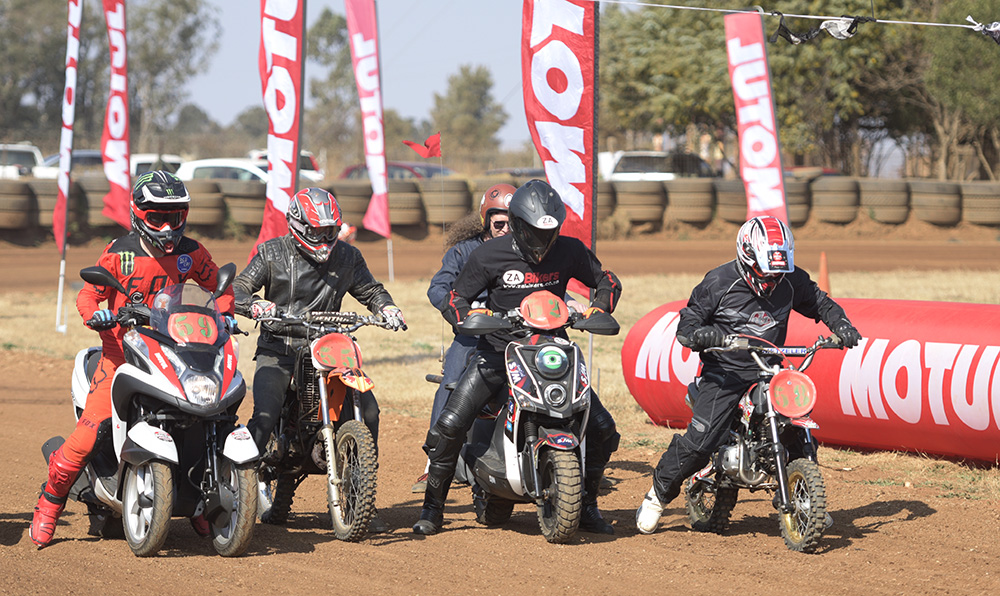 As you would probably have gathered from the title of this tale, our feisty little scooter with the heart of a lion decided to make a statement at Stof Skop. Social SYM put on his race face as he rolled to the line in the "moped madness" class. He was up against a really weird mix. A modern Yamaha 250 MX bike (moped?) and a 300 cc 3 wheeler city bike (two wheels in the front and one at the back) amongst others. Mini bikes, 80 cc two stroke moto crossers, and an old Vespa and two Suzuki Fat Cats. When the dust settled Social had seen off all comers apart from the 250 plastic and the 300 three wheeler. If the truth be told he was helped by a 4 stroke mini bike petering out on the last lap, allowing the little SYM past.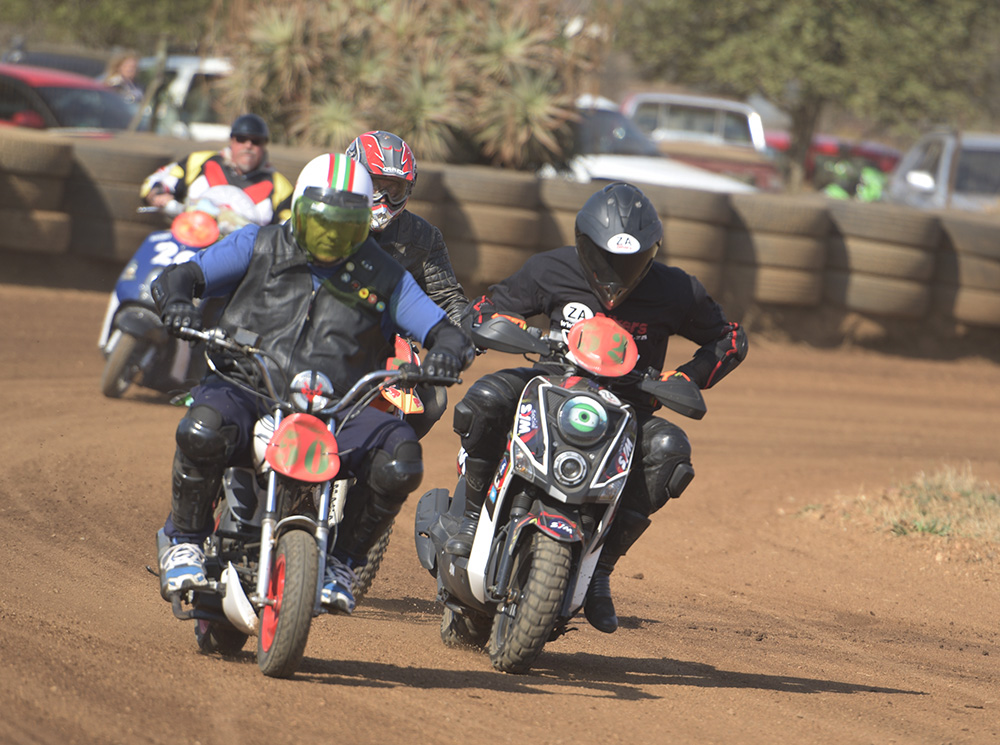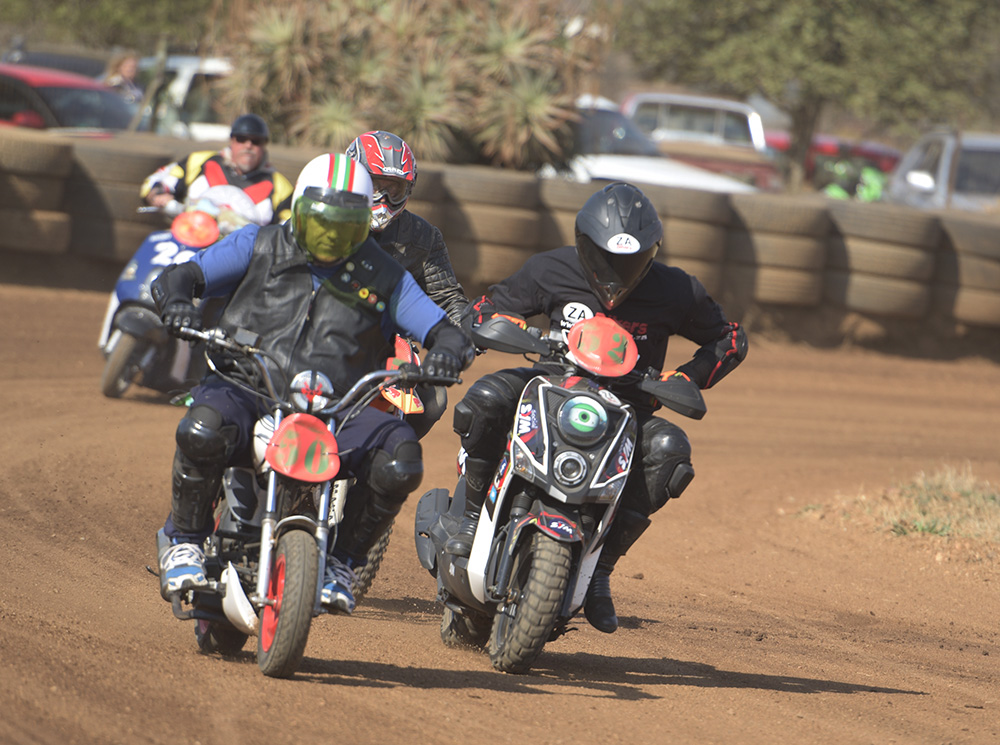 Racing was fierce in all classes. Jason, of suspension fettling fame, on a well set up old Triumph single was for me the rider of the day. Slow off the line, he coaxed the Triumph up to speed and with an excellent display of smooth fast track riding he won all his heats. His worn leather jacket, jeans, boots and a bubble equipped open face helmet really got the nostalgia going.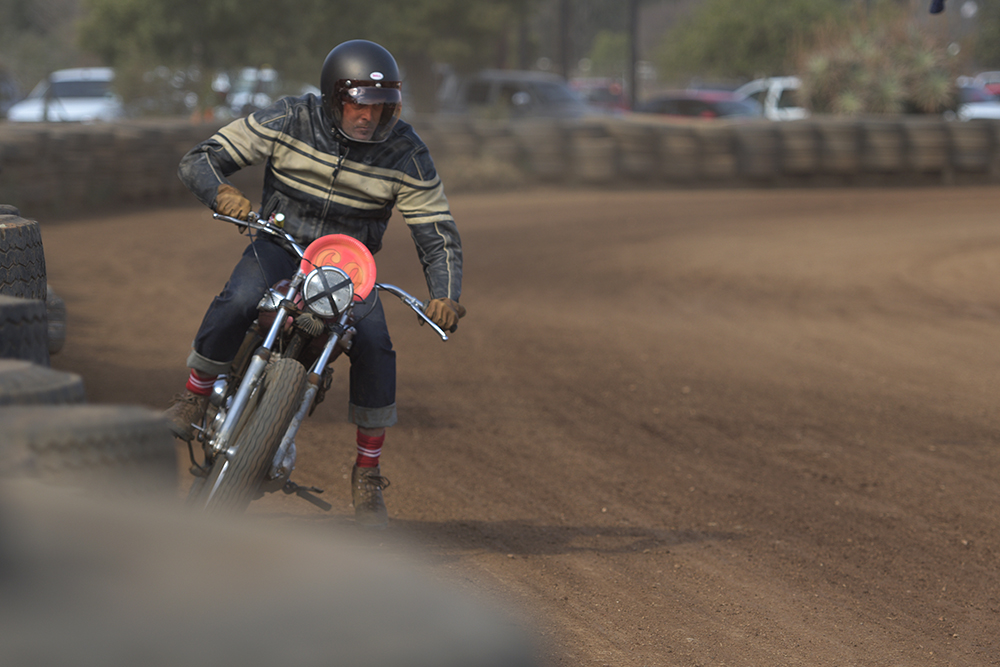 Similarly Mercia from Motul (got a ring to it hey?) campaigning a flat track style Yamaha 250 single really looked the part. Red and white striped socks peeking out the top of her boots and mouse face paint looked really cute.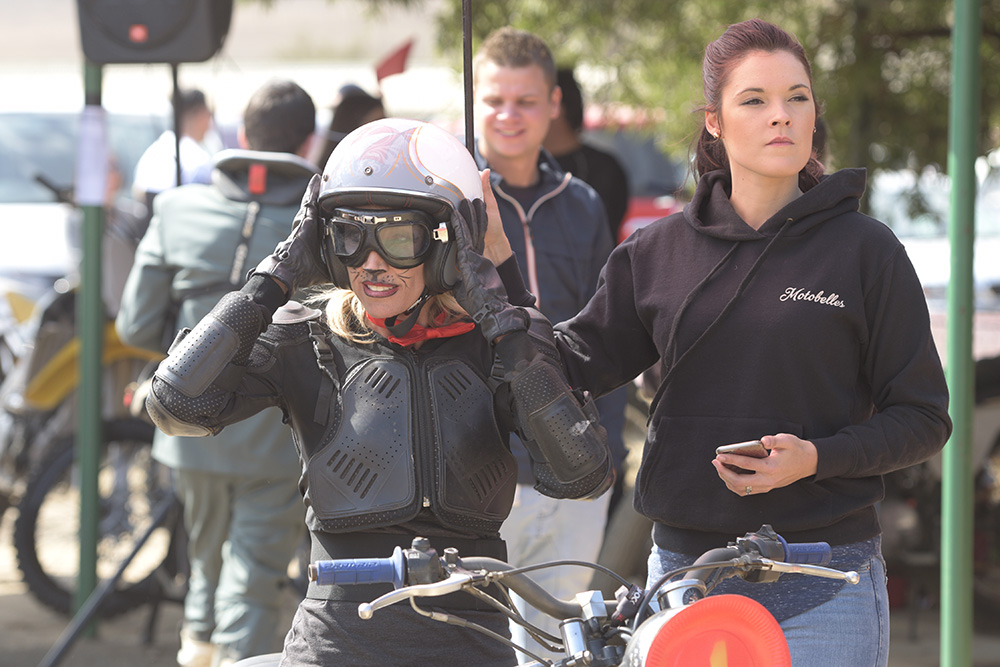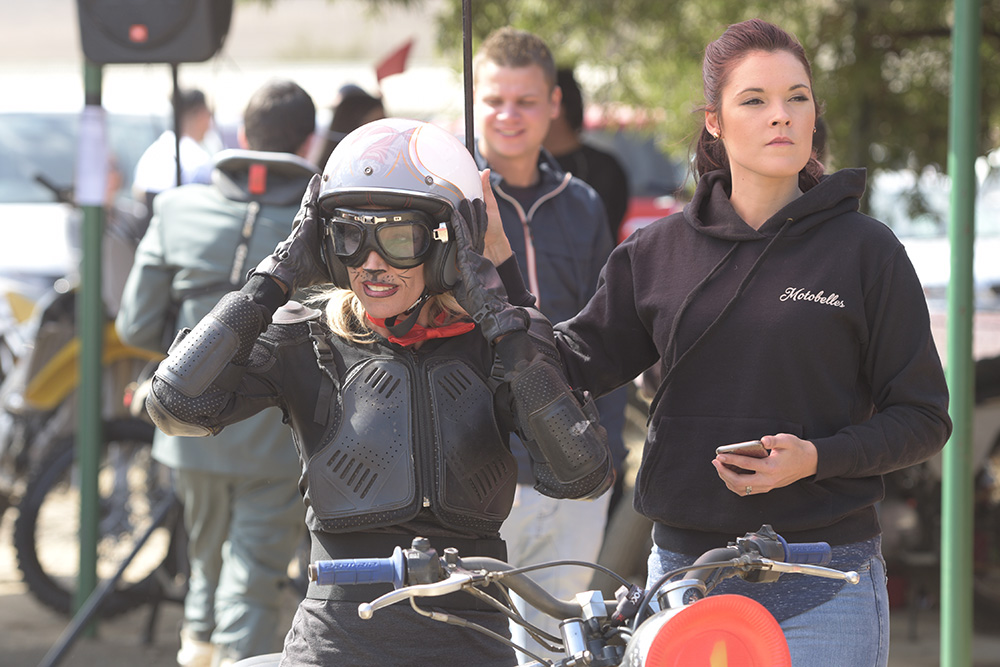 The one and only Skinny van Schalkwyk was out on "Dapple" her dirt trackified Suzuki B120! She was sporting a Zuma style shower head stuck to her helmet. Hilarious!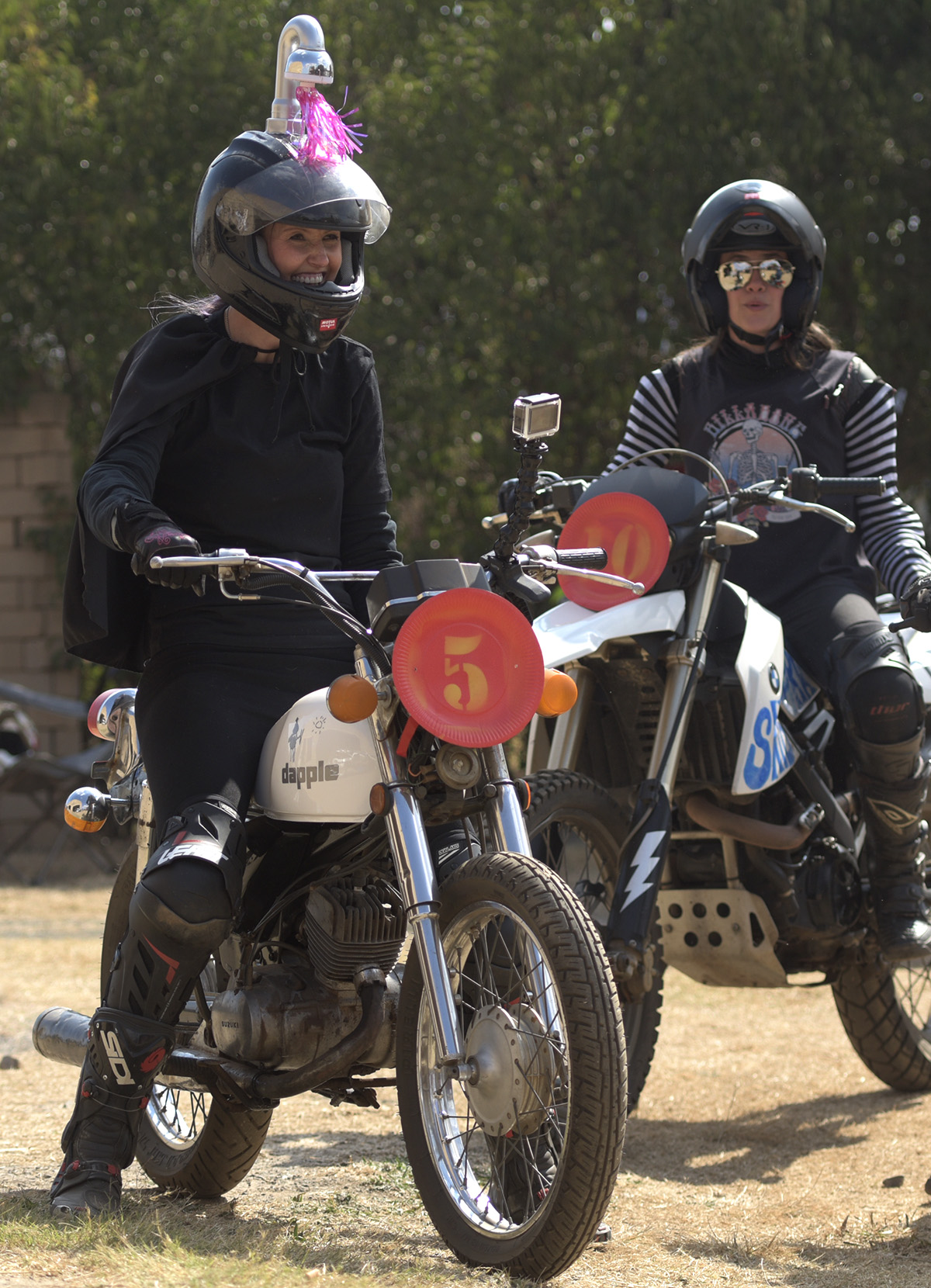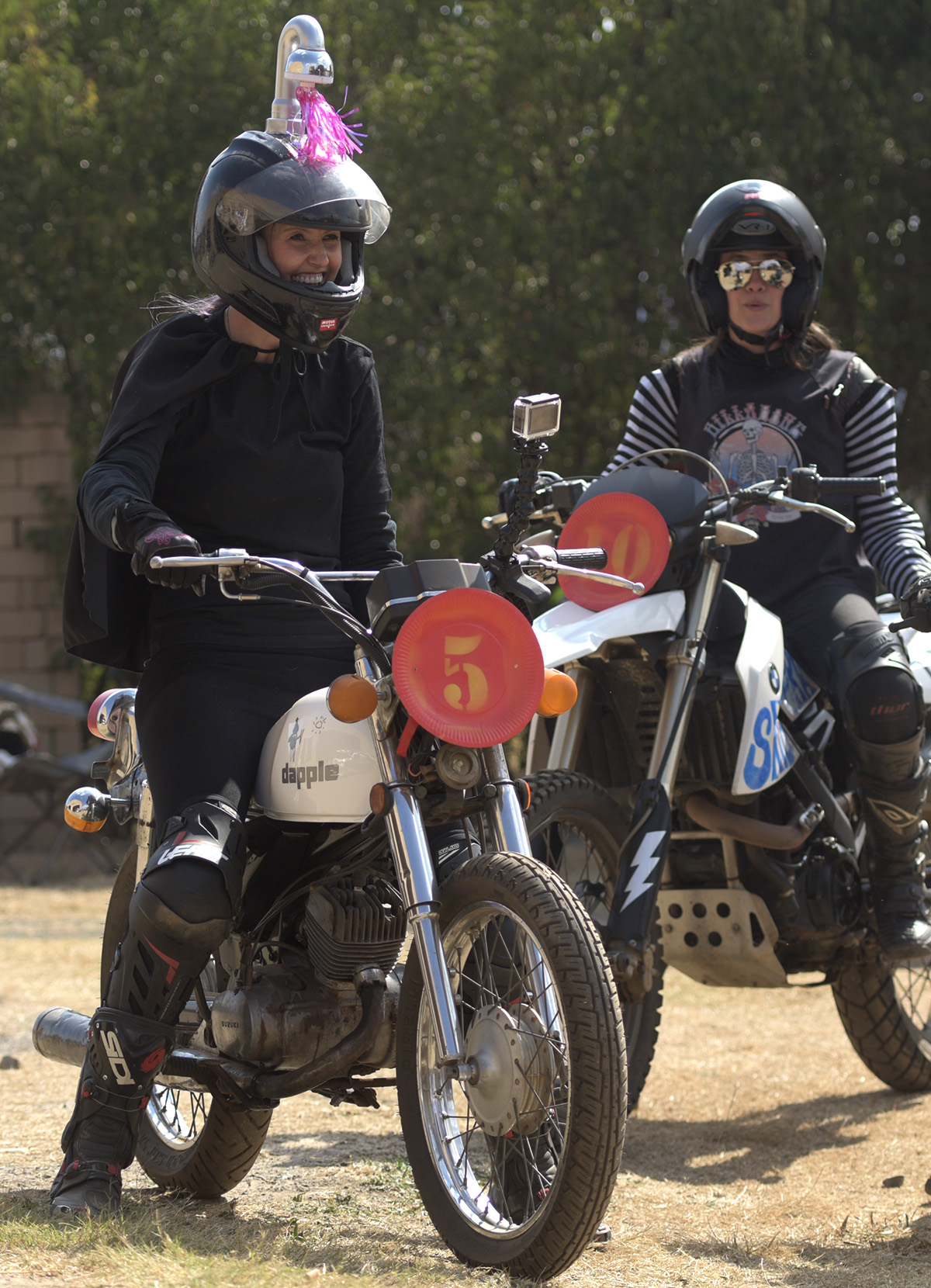 The plastics put on a fantastic show. Motocross ace David Goosen won closely contested heats against decent opposition on his booming YZF 250 Yamaha.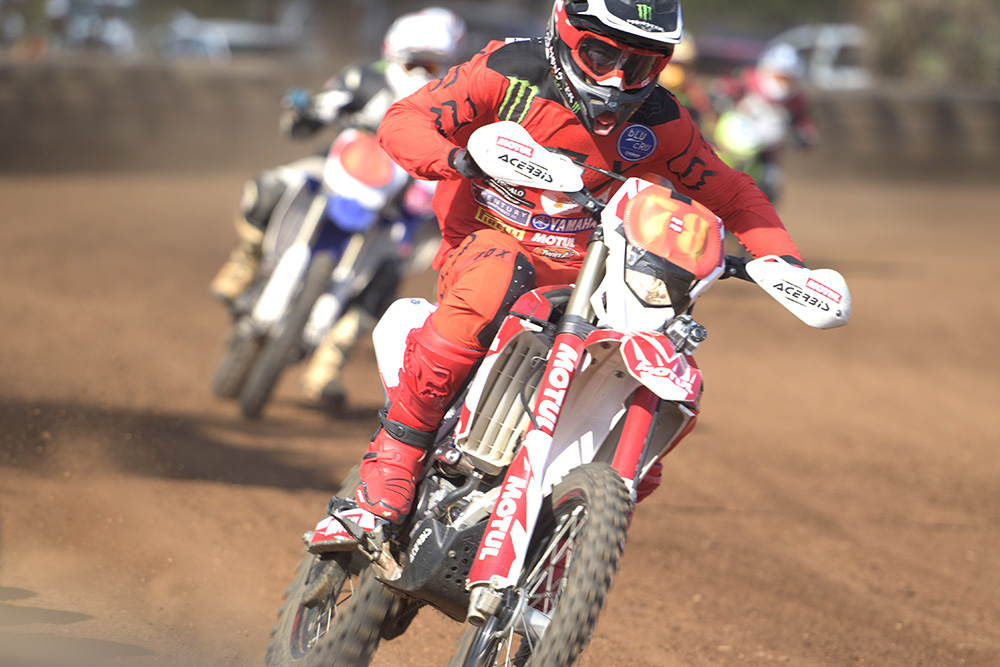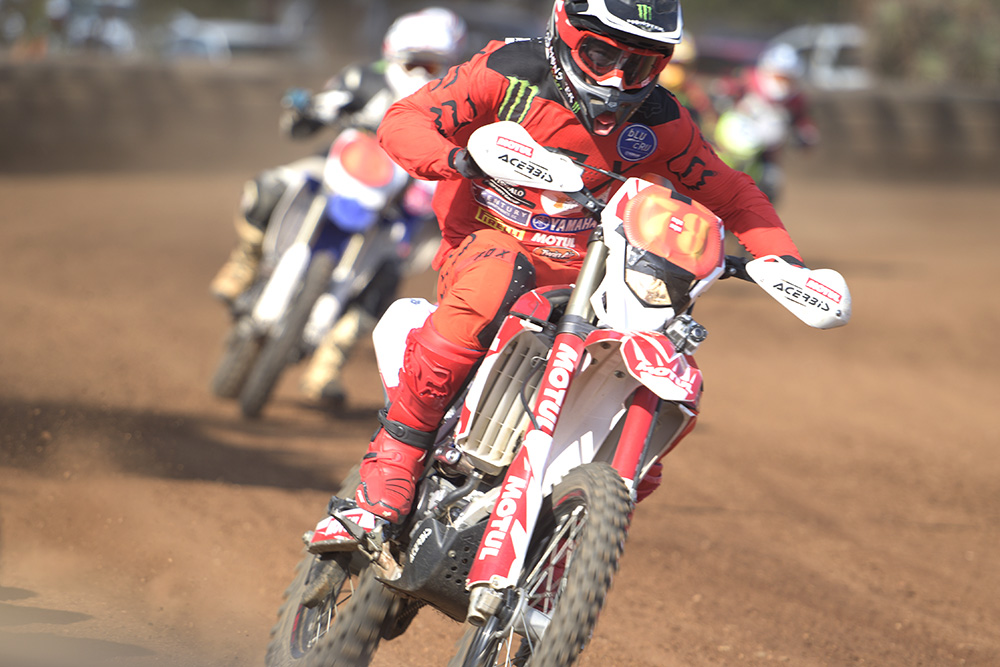 Rob Portman kept the excitement at fever pitch as he commentated and raised crowd support.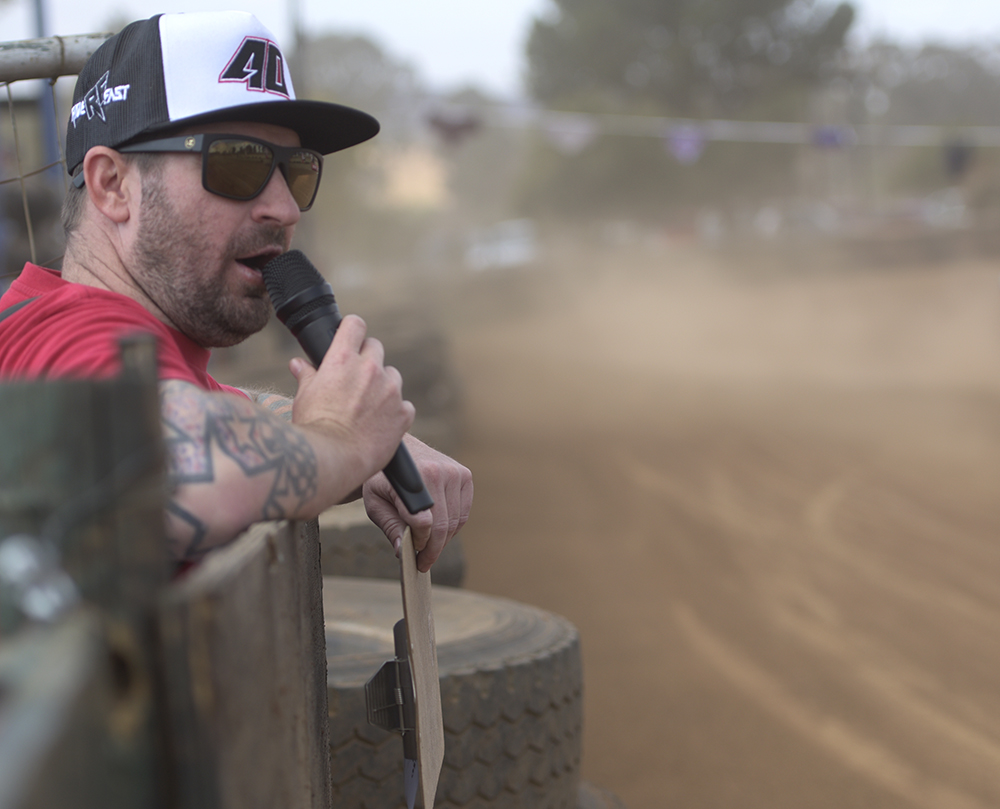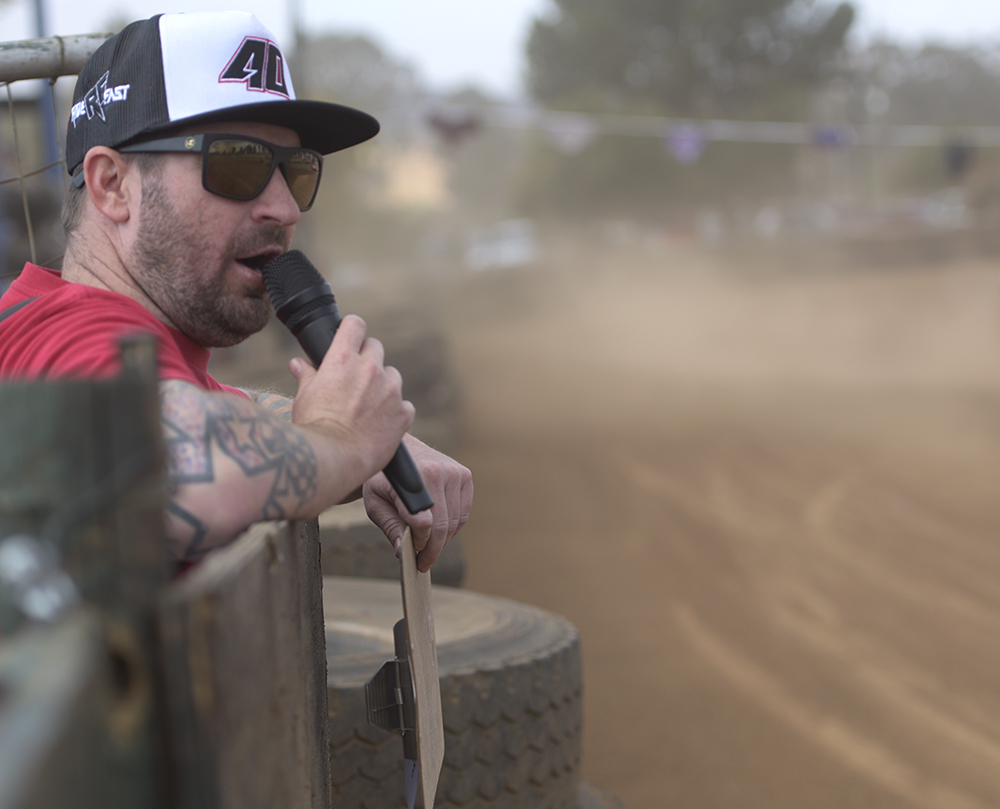 Social SYM had his moment of glory when he gate crashed the Vespa race. Despite having the smallest engine in a field of more than a dozen scooters our little hero managed to get the hole shot and held the lead until the last corner of the last lap. A single pesky Vespa forced his way past and Social just didn't have the oomph to re-pass the bigger displacement scoot . What a boykie!
A massive thumbs up to Motul and Triumph and Odin power sports who supported this event.  Craft beer, SBK glasses stand and live music courtesy of Triumph and all manner of yummy food and arts and crafts stuff was available and on display. Believe me, Stof Skop is not an event to be missed. The tongue in cheek yet fierce racing reminded us all what bikes are about. Pure unadulterated fun!